Commune
4 Protagonists on Netflix Who Defied Gender Stereotypes in their Careers
5 min read
Are you feeling burnt out from overloading work at school? Everyone knows that there's nothing better than using Netflix to de-stress (I don't advise bingeing to the state of procrastination, however). If you want to harness some female empowerment and channel it into motivation for your studies, I recommend watching a show or movie with a lead who defies gender stereotypes! Next time you're browsing through Netflix, keep these motivational protagonists in mind.
1. Madame CJ Walker from Self-Made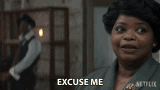 Self Made is a fictionalized mini series that depicts the story of America's first woman to become a self-made millionaire. Madame CJ Walker is determined to grow her hair and beauty manufacturing company during times of racial and gender discrimination, facing many hostilities from rival brands and societal norms. After many years growing her empire, Madame CJ Walker owned the title of becoming the first self-made female millionaire. This was not her only accomplishment, as she dedicated herself to philanthropy, activism, and was passionate about supporting other females in the workforce!
If you're interested in beauty care, barbering, or dress-making, the Home Economics TVL strand might be just for you! You could end up as a stylist, artist, or even start up your own business in this field – just like Madame CJ Walker! A reminder that these career options suit boys just as much as they suit girls!
2. Enola from Enola Holmes
Enola Holmes tells the story of the famous Sherlock Holmes' sister Enola, as she travels to London to find clues left behind by her missing mother. Many hardships come her way, such as Enola's other brother Mycroft having plans to send her to a finishing school for girls, and a murderer on the hunt for knowledge she has about a newfound companion!
Since incredible wit and observational skills run in the genes of the Holmes family, Enola solves the mystery of her mother, and several more. If you're just as much of a problem solver as Enola is, consider the Industrial Arts TVL course, where you can go onto welding, electrical servicing, and repairing work!
3. Ángeles Vidal from Cable Girls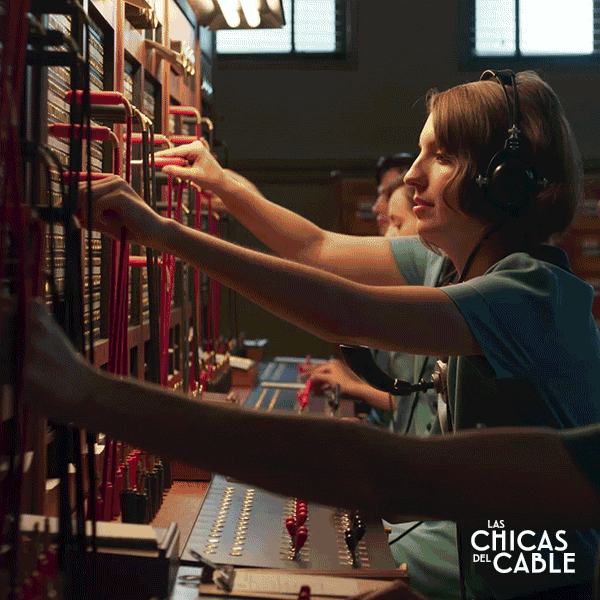 Cable Girls is Netflix's first Spanish TV series focusing on four women in the 1920s, and their individual journeys to independence as switchboard operators. Ángeles Vidal is a mother who works as the most experienced operator at the company, facing criticisms for going outside of her role as a homemaker. Defying all odds, Ángeles and the other protagonists form close friendships as they face the restrictions on women's rights in the Spanish male-dominated society.
If you're interested in the work of Ángeles and her companions, the Information and Communications Technology (ICT) strand is right for you! Learning to design websites and programming, you can go onto careers as a call center agent, programmer, and technician!
4. Jo March from Little Women
An overall heartwarming film about four sisters growing up in the late 1800s, one sister in particular has bigger plans than the typical norms for women at that time. Jo March dreams of becoming a writer, and while her family is greatly supportive of her decision, outside perspectives constantly reject her ambitions. Regardless, Jo defies the societal expectations of a woman, and achieves her goals by publishing a novel about the tales of sisters – purely because her male publisher couldn't refuse how incredible her work was.
If you want a career like Jo's to express your mind and soul and harness your creative juices, you might enjoy studying the Home Economics track! You can go on to become a stylist, barista, tour guide, or hospitality manager.
In case these TVL strands don't pique your interest, maybe the Agri-fishery Arts strand will! You'll get to familiarize yourself with various production industries that will later prepare you for jobs in food processing, animal production, or landscape installation.
Though not a part of the Netflix catalogue, you should also check out videos from FarmHer, which is powered by an IRL female boss who captures stories of women working in agriculture!
Take care of your mental health
Generation Zen
How Students Are Feeling About Another Year of Online Learning
Generation Zen
5 Emotions You Could Be Feeling Because of the Upcoming School Year
Matthe* R*** and 14 other likes this
College Life
Macy Lee: Promoting Self-care Through Language
wazzapi* and 22 other likes this
Free Cut!
A letter to our not-so-fetch groupmates
Iris* S*** and 19 other likes this
Generation Zen
Living Outside the Box of Lesbian Stereotypes
Jece* S*** and 11 other likes this
College Life
Ateneo MEA students partnered up with startup companies for internships, employment
Ga* T*** and 5 other likes this
Edukasyon's Guide To
8 LGBQT+ Microaggressions to Avoid Inside and Outside the Classroom
College Life
The Thought Process of Filipino Students Debating Whether to Pursue Their Studies Abroad
Angelin* S*** and 1 other likes this
Edukasyon's Guide To
10 Most Searched College Courses in the Pandemic
Czarin* B*** and 1 other likes this
Generation Zen
5 Happy Items For Your Daily Grind
Eunic* D*** and 2 other likes this
Commune
Reasons why we should pay attention to the importance of Mental Health, Now more than ever
Eunic* D*** and 5 other likes this
Edukasyon's Guide To
Live S.T.R.O.N.G: A Student's Guide To Life
Mayum* T*** and 4 other likes this
Explore new paths
What do you want to be when you grow up?
Let us help you achieve your dream job by matching you with the right schools.