College Life
5 Reasons Why Filipinos Should Study In Singapore
5 min read
Singapore may be one of the world's smallest territories, but it has outperformed larger countries in terms of economic growth and quality of life. From excellent education to great living conditions, the island city-state ticks off all the boxes on your ideal study abroad destination. So you should definitely study in Singapore if you're looking for an enriching and enjoyable educational experience!
Need more convincing? Here are 5 reasons why Singapore is a great choice for Filipino students who are planning to study abroad:
1. Find many top-notch universities, including two of the best schools in the world.
Study in Singapore so you can expose yourself to internationally recognized, quality education. The country is home to two of the top 15 schools in the Quacquarelli Symonds (QS) World University Rankings: National University of Singapore (NUS) and Nanyang Technological University (NTU).
Let's take a moment to appreciate this amazing feat for a young nation of only 5.6 million people.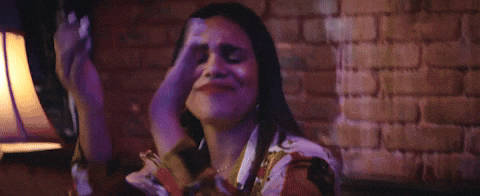 What's more, Singapore graduates are popular among employers everywhere! It achieved the world's 18th-best score in terms of quality graduates, according to the insights of 42,000 employers. Thus, having a study experience in Singapore will automatically make you look good in the eyes of potential employers!
2. Feel safe while studying abroad on your own.
Crime is so rare in Singapore that local police reported 135 total days without any crimes in 2016. Due to the low crime rate, many retail shops don't even lock up because they don't worry about shoplifters! So if you study in Singapore, you get to feel safe to walk the streets.
Moreover, Singapore is just less than 4 hours away from Manila. So flying to the island nation to study is less scary than traveling all the way to the other side of the world. Plus, it'll be convenient for you to go home for holiday breaks or for your family to visit you abroad.
3. Easily go around Singapore via MRT or bus.
Commuting may be the most intimidating thing for a student in a foreign country. But you won't have to worry as much if you study in Singapore, where you can find one of the most efficient public transport systems in the world. Taking the Mass Rapid Transit (MRT) subway is the easiest, quickest, and most comfortable way to zip around the city. The extensive rail network covers most places in Singapore, with key attractions within walking distance from an MRT station.
Moreover, trains are so reliable that they arrive every two to three minutes during peak times, and every five to seven minutes during off-peak hours!
4. Enjoy good, cheap food everywhere.
Want to go on a multicultural food trip with a student budget? You get to do that in Singapore! The island city-state is a melting pot of cuisines from Chinese, Indian, Malaysian, to Indonesian influences.
The best part? For an average cost of 5 SGD (around 200 PHP), you can get a satisfying meal at one of the many hawker centres sprawled across the city.
5. Immerse yourself in multiple cultures.
Exposing yourself to a different culture will widen your world view and develop your character. Now imagine being able to expose yourself to many cultures in one place. That's Singapore for you. The country is home to a wide range of cultures comprised of Chinese, Malay, Indian, Eurasian and Peranakan influences. This diversity offers a multicultural experience of festivities, traditions, and practices.
Moreover, many passions come alive in Singapore. The art scene thrives with exhibitions, concerts, and festivals (e.g. Singapore Art Week, Singapore Writers Festival). Anime devotees gather at the Anime Festival Asia, and comic book geeks congregate at the Singapore Toy, Game and Comic Convention.
No matter what your interest, you're bound to find your people in the city.
---
Find study abroad opportunities in Singapore and other amazing countries on Edukasyon.ph!
Sources:
https://www.straitstimes.com/business/economy/singapore-ranked-best-place-for-expats-to-live-and-work-for-4th-straight-year-hsbc

https://www.straitstimes.com/singapore/singapore-ranked-best-country-for-children-to-grow-up-in

https://www.straitstimes.com/singapore/education/nus-is-back-on-top-as-asias-no-1-university
Enjoying the blog? Register on Edukasyon today!
Take care of your mental health
College Life
Macy Lee: Promoting Self-care Through Language
Jece* S*** and 1 other likes this
Free Cut!
A letter to our not-so-fetch groupmates
Generation Zen
Living Outside the Box of Lesbian Stereotypes
College Life
Ateneo MEA students partnered up with startup companies for internships, employment
Ga* T*** and 1 other likes this
Edukasyon's Guide To
8 LGBQT+ Microaggressions to Avoid Inside and Outside the Classroom
College Life
The Thought Process of Filipino Students Debating Whether to Pursue Their Studies Abroad
Angelin* S*** and 1 other likes this
Edukasyon's Guide To
10 Most Searched College Courses in the Pandemic
Generation Zen
5 Happy Items For Your Daily Grind
Eunic* D*** and 2 other likes this
Commune
Reasons why we should pay attention to the importance of Mental Health, Now more than ever
Eunic* D*** and 5 other likes this
Edukasyon's Guide To
Live S.T.R.O.N.G: A Student's Guide To Life
Mayum* T*** and 2 other likes this
Free Cut!
5 Things That Video Games Can Teach Us About Goal-Setting
Cherr* M*** and 2 other likes this
Commune
AGREE TO DISAGREE: How to Play Nice on Social Media
Jabe* M*** and 1 other likes this
Explore new paths
What do you want to be when you grow up?
Let us help you achieve your dream job by matching you with the right schools.