Career Conversations
5 Sure-Fire Ways To Become A Rockstar Intern
5 min read
A typical student will have to be an intern at least once in their life. An internship offers first-hand, practical experience in a specific field and helps a student decide if they're on the right career path.
We've already given you tips on planning and applying for an internship. Now, let's talk about what to expect in your actual internship and how you can get through it with flying colors.
Here are 5 things you should keep in mind so you can excel in your internship:
1. Treat your internship like a real job.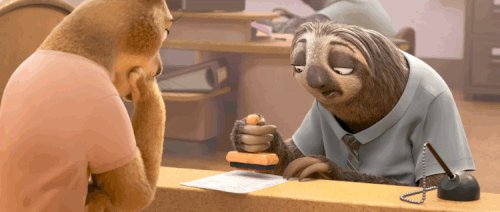 Treat your internship search as if you were job hunting. Be prepared to take an exam and job interview. Make sure to apply on time (some companies accept a limited number of trainees) and prepare a good resume.
Bonus tip: It's usually best practice to attach a cover letter to your resume. A cover letter is your chance to pitch yourself to the employer; introduce yourself, tell them why you're interested in applying to the company, and what skills can you offer by being their intern.
And remember: A cover letter is not an essay version of your resume! The letter should complement your resume by adding a human touch to your application. Going this extra mile will surely catch the recruiter's eye.
2. Prepare to work hands-on, not just on the sidelines.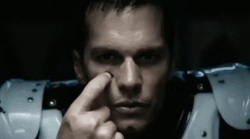 An internship is your training ground. While some interns simply assist employees with their day-to-day tasks (e.g. getting coffee or printing files), there's a chance that you'll be doing the actual work as if you were an employee yourself.
BS Psychology graduate Anna, 24, had performed internships in different industries: Human Resource, Guidance, Mental Institution and SPED. Some of the tasks she performed are the following:
Interviewing grade 4 students

Pre-interviewing job applicants

Interviewing patients

Administering tests to patients
With great power comes great responsibility! Your supervisor entrusted you with a job that actual employees also do. So make sure to live up to the expectation. Act professional. Be organized and accurate in every task assigned to you, and do your best.
3. Be flexible. An internship is a buffet of job experiences.
You won't always stick to one job, so your multi-tasking skills will be put to the test.
Based on my personal experience in the HR payroll department, I was exposed to different tasks; I assisted the employees during job interviews, administered tests to applicants, filed many documents, and even prepared powerpoint presentations for training department employees. And I had to manage all those office jobs on top of preparing coffee and meals for an executive meeting!
Multitasking may sound scary or uncomfortable to you, but you will learn valuable skills. You get first-hand experience of various jobs and get a bigger picture of the career you're aiming for. So be humble and open to take on different tasks.
Your supervisor will appreciate your willingness to adapt to different roles. Since the company needs the extra hands, your efforts will be a huge help. My internship supervisors would either give me praise or treat me to an afternoon snack.
4. Don't be afraid to mingle with the employees.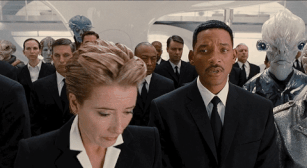 Being "just an intern" may make you feel insecure. And this inferiority could discourage you from interacting with employees. Don't isolate yourself and learn to mingle with the employees.
Being an intern means you are already part of the company. You belong! So be confident (as long as you stay respectful). The internship is your chance to ask questions to actual professionals and learn as much as you can. You could learn a thing or two from them and get advice on how to survive work life.
Sharlene, 25, a graduate of Business Management from San Beda College Alabang, shared that even if she was an intern, the employees included her in their mini office parties and hangouts after office hours.
5. Have a professional mindset.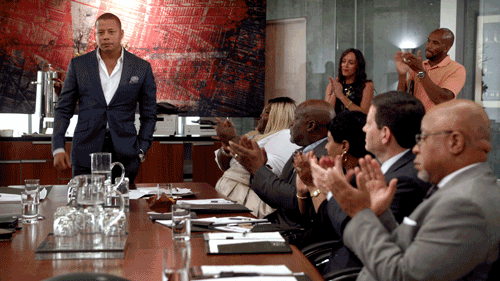 An office environment is different from school. In the office, most employees will be older than you—some with years of professional experience. So you need to level up yourself: how you act, think and speak.
There will also be times when you'll have to work with executives, so you need to practice professionalism. Politely greeting your superiors and wearing proper office attire go a long way.
---
Remember that during the internship, you're no longer a student but a professional. Be proactive, have the right attitude, and don't forget to have fun! Your enthusiasm will shine through. Keep all these tips in mind and you'll be surely on your way to being a rockstar intern.
More tips on adulting like a boss? We hear ya! Check out the Job Hunting, Moving Ahead, and Work-Life Balance sections in our blog.
Take care of your mental health
College Life
The Thought Process of Filipino Students Debating Whether to Pursue Their Studies Abroad
Stephani* L*** likes this
Edukasyon's Guide To
10 Most Searched College Courses in the Pandemic
Generation Zen
5 Happy Items For Your Daily Grind
Mayum* T*** and 1 other likes this
Commune
Reasons why we should pay attention to the importance of Mental Health, Now more than ever
Joe* A*** and 4 other likes this
Edukasyon's Guide To
Live S.T.R.O.N.G: A Student's Guide To Life
Mayum* T*** and 2 other likes this
Free Cut!
5 Things That Video Games Can Teach Us About Goal-Setting
Cherr* M*** and 2 other likes this
Commune
AGREE TO DISAGREE: How to Play Nice on Social Media
Edukasyon's Guide To
Build Your Dream Home, Find Your Dream Program
Alvi* S*** and 1 other likes this
Generation Zen
Confident Me: The Toolkit
Generation Zen
How Advertising Can Affect Our Confidence
Angelli* M*** and 1 other likes this
Generation Zen
New Year? 3 Tips for A New Life Without Burnout
Henr* M*** and 4 other likes this
Commune
Asking For A Friend: Bakit ka dinidisiplina?
Gen* P*** and 6 other likes this
Explore new paths
What do you want to be when you grow up?
Let us help you achieve your dream job by matching you with the right schools.