Productivity Hacks
5 Ways To Find Study Motivation When You're Far From Friends And Family
5 min read
Moving to a country you've never lived in before is one of the most exciting parts about studying abroad. With new friends to meet, sights to see, and food to eat, it can be easy to forget your schoolwork. However, as things settle down and the work piles up, homesickness can hit you without warning—making it hard to find the motivation to study.
You can find comfort in knowing many students who study abroad get homesick, so you're not alone. Here are five ways you can keep your study motivation high, even when you're far from friends and family.
1. Share your study abroad adventures online.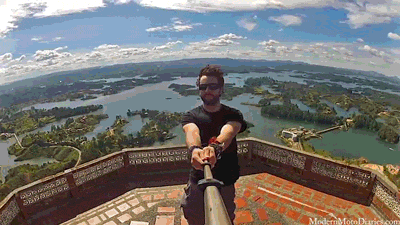 Using social media can help you stay in touch with loved ones even if you're thousands of miles away. You can also share your experiences with your friends via the Internet to show them what studying abroad is like. If you've ever thought about starting a blog or vlog, your life in a new country could be the perfect opportunity to get started.
If you ever feel low, don't hesitate to reach out to your friends and family. Not only will they appreciate your updates, but a heartfelt message from your loved ones might be all you need to get back on your feet!
2. Get active!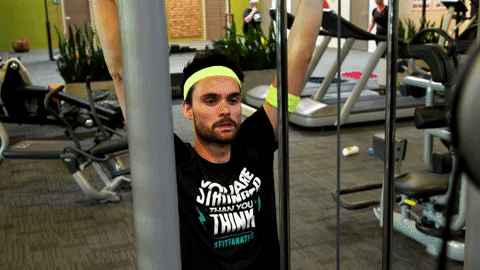 Your university is likely to have facilities for various sports, so check your school directory for a gym, swimming pool, or even an ice skating rink (especially if you're in Canada). There are also many sports teams that you can join that are fit for all skill levels, whether you are a beginner or almost a pro.
All in all, getting active is a good way to get rid of all the stress and anxiety holding you back from being your best!
3. Find a Filipino community.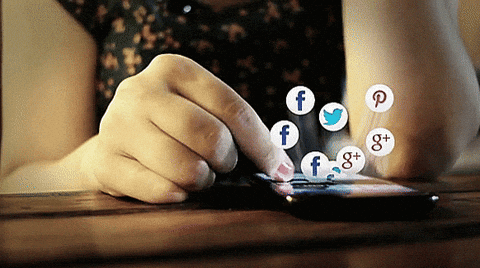 If you miss conversing with others in your native tongue, check if your school has a Filipino student association or club for you to hang out with. You could also visit Meetup.com to see if there's a local Filipino community near you. Groups such as these host fun-filled events like icebreakers, potlucks, and even karaoke nights where you can sing your favorite OPM songs to your heart's content!
No one likes being lonely, but fortunately, the Philippines has one of the world's largest migrant populations. So if you ever need someone to share your homesickness with, then your fellow Filipinos are your best bet!
4. Learn to cook your favorite home-cooked meals
Longing for the taste of sinigang or kare-kare? Then it might be time to use your newly found independence to cook up some delicious meals. Try recreating a family recipe or learn how to make it from scratch using cooking tutorials from Youtube, Allrecipes, or Epicurious.

Remember, homesickness doesn't just happen in the head, but in your belly as well! So cooking your favorite food from home should help ease the pain of living overseas.
5. Get out of your dorm While your small, cozy dorm room may feel like a safe haven compared to the rest of campus, don't be afraid to go outside. Who knows? Maybe you'll find your new favorite Ramen place just around the corner, or an amazing new study spot that no else has found yet. The possibilities are endless!

Being in a new country may be scary at first, but exploring your surroundings is the best way to feel more at home. So get out there and start exploring!
---
If you feel like these tips aren't working for you right away, don't panic! Adjusting to a new location can take some time, so just be patient with yourself and you will do just fine.
Our Study Abroad section is a great resource to rely on throughout your study abroad journey. If you need more tips and tricks on how to stay motivated, take a look at some of the articles below!
5 Easy Hacks to Beat Homesickness When Studying Abroad
5 Inspirational Movies For Students Struggling With Motivation
5 Books to Read If You're Having Quarter-Life Crisis
Boost Your Self-Esteem At Work Or School With These 5 Mantras
How to Make the Most of Your Opportunities Abroad as a Filipino Student
Enjoying the blog? Register on Edukasyon today!
Take care of your mental health
Generation Zen
A Forest Call
Generation Zen
Time: Chronicles of Nurturing Nature
Generation Zen
BFF: Meet the friend you need to save
Christia* R*** likes this
Generation Zen
Pagmimina
Generation Zen
When I woke up, it slowly fades
Generation Zen
Punla ng Buhay
Generation Zen
A Blissful Summer with Nature
Generation Zen
Is It Okay to Take a Gap Year?
Generation Zen
How Students Are Feeling About Another Year of Online Learning
Generation Zen
5 Emotions You Could Be Feeling Because of the Upcoming School Year
Matthe* R*** and 14 other likes this
College Life
Macy Lee: Promoting Self-care Through Language
wazzapi* and 22 other likes this
Free Cut!
A letter to our not-so-fetch groupmates
Iris* S*** and 20 other likes this
Explore new paths
What do you want to be when you grow up?
Let us help you achieve your dream job by matching you with the right schools.