Generation Zen
How Students Are Feeling About Another Year of Online Learning
6 min read
The academic landscape in our country took a significant blow because of the pandemic. As the world stood still, the academe, like many industries, scrambled to figure out how to adjust. In particular, a hurdle that many students faced came in that initial transition and adjustment from face-to-face to the online setting. Classrooms and group projects have been replaced by video calls and group chats. This drastic change required students to adjust their whole conception and expectation of what education looked like.
After more than a full year of the online set-up, students have had time to experience what has become the new normal. With the education in our country looking to be mainly online for the foreseeable future, many students prepare themselves to spend another year learning through the light of a computer screen.
Another year, another class link
Tino Kamantigue is an incoming freshman at De La Salle University-Manila looking to take up AB Psychology. As a recent high school graduate, Tino feels a sense of melancholy from his senior year being online, "[My senior year] swept by in one fell swoop. It feels like for the past year I've been taking one long break so it still feels unreal to me."
Tino also reflected how he barely got to learn anything the past year due to how fast it all seemed to go by. He stated that in the past year his "sense of time management" has been really off and that the physical separation between his school and personal life contributed to this, "It's difficult because everything is on the same screen. From your personal, your social, to your education, it becomes difficult to draw lines when you need to."
Gita de Guzman, an incoming Interior Design sophomore at the University of Santo Tomas, also cites having had difficulties in learning due to the nature of her course being design-centered, "I think it really affected how I question my own capabilities. As a design major, it is difficult to learn and gauge your creative ability without that face-to-face feedback." Gita also cites that the lack of interactions with her peers hinders her ability to have reference points of her own abilities.
Beyond the academic sphere, the pandemic has caused complications for many students in their own personal day-to-day lives. Akasby Pante, a high school senior in PAREF Woodrose, felt a need to step up when members of her household needed to quarantine. She recalls those initial stressful moments of recognizing the need to take action, "I remember discussing with my cousin [who was not affected] and having to plan out meals based on what we had available at the time."
Looking back, Akasby recognizes the privilege their situation had in not needing to worry about a need for financial support. Furthermore, she felt grateful that she had support systems in her extended family in not only dropping off food but in making sure that her well-being was accounted for.
Not just blue light glasses
As Akasby started figuring out her plan of action, she was reached out by her older cousins who showed support for her and her family during this time, "They were asking me how I was doing but were also reminding me of the things I have to do." She cites that this show of support not only helped her mentally deal with the pressure but also she felt that it helped her to fulfill the role required of her at the time.
Sharing this sentiment on the role of support systems, Gita notes how her different support systems have provided her support, "[At home] my younger siblings have been a great source of joy. Being able to hug them is something I always appreciate." Outside of her home, she notes how with all the restrictions hindering socialization face to face, she is grateful for the support she receives from her friends despite not being able to talk to them as often as she would like.
Tino shares similar sentiments about how socialization has indeed changed during the pandemic due to limited interactions. The transition has had him turn his focus on interacting more with his close friends and engaging in video games to both socialize and relieve some of the stresses of the past year. He believes that these nuances of students' lives are some things that should be discussed with the academe, "I think that because of the pandemic there have been a lot of unforeseen changes in both how we study and how teachers teach." Tino suggests that open panel discussions could help in addressing and, at the very least, communicating the plights of teachers and students alike.
However, Tino also recognizes that every day presents new challenges for everyone and that the unpredictability of the pandemic exacerbates this, citing that "trying to understand one another" is already a huge step in the right direction.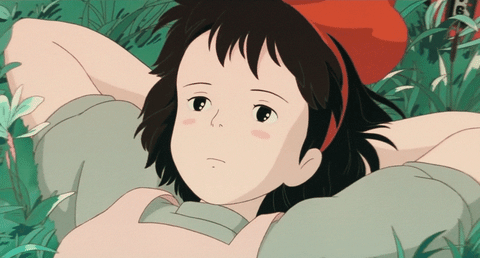 Take one breath, one day at a time
As we continue to move forward in the new normal, the road for many students remains unclear. That is why it is not necessary for any student to feel pressured to completely change their outlook overnight. In terms of their plans for their future, different students will naturally gravitate towards different things.
Akasby intends to make an impact in her senior year through her current position as the head of their school newspaper. She notes how planning and organizing with her fellow officers has motivated her to continue her future pursuits in the world of media. Similarly, Tino looks forward to being "org-active" when he enters DLSU citing how he intends to expand his connections and to form relationships.
On a different path, Gita describes her main goal as being able to simply graduate, "During these times when everything is so uncertain, I think getting my degree is something in my control despite what's going on." She also notes how she still believes, considering their circumstances, students can still push through and achieve their goals.
Whatever one's intent is going into the next school year, the mere pursuit of one's education, self-development, and self-acceptance during these times is something that should be applauded and supported.
Art by Inna Cruz
Take care of your mental health
Generation Zen
A Forest Call
Generation Zen
Time: Chronicles of Nurturing Nature
Generation Zen
BFF: Meet the friend you need to save
Generation Zen
Pagmimina
Generation Zen
When I woke up, it slowly fades
Generation Zen
Punla ng Buhay
Generation Zen
A Blissful Summer with Nature
Generation Zen
Is It Okay to Take a Gap Year?
Generation Zen
How Students Are Feeling About Another Year of Online Learning
Generation Zen
5 Emotions You Could Be Feeling Because of the Upcoming School Year
Matthe* R*** and 14 other likes this
College Life
Macy Lee: Promoting Self-care Through Language
wazzapi* and 22 other likes this
Free Cut!
A letter to our not-so-fetch groupmates
Iris* S*** and 20 other likes this
Explore new paths
What do you want to be when you grow up?
Let us help you achieve your dream job by matching you with the right schools.