Generation Zen
New Year? 3 Tips for A New Life Without Burnout
4 min read
Every year is an opportunity to reset, renew, and rediscover yourself. But ready na ba tayo to claim 2021 as our year?
Maliban sa panganib sa physical health, damang-dama rin ang epekto ng pandemic sa life goals natin. Natanong mo na siguro ang sarili mo, "kaya pa ba, self?"
Ang sagot? Kinakaya at kakayanin, pero delikado kapag go lang nang go. Kung sipag at tiyaga ang puhunan mo para sa future, kailangang alagaan ang sarili para maiwasan ang burnout. Dito ngayon papasok ang konsepto ng self-care, at simple lang naman! After all, "new year, new me" 'di ba?
It's all about building the right habits—small habits that add up and have great impact later on in life. Here are a few you can start with panlaban sa burn out through the pandemic and beyond!
Clock out, but like mentally.
Kahit karamihan ay work-from-home na ngayon, parang lalong nawala yung boundaries between office or school, and home. Anuna work-life balance?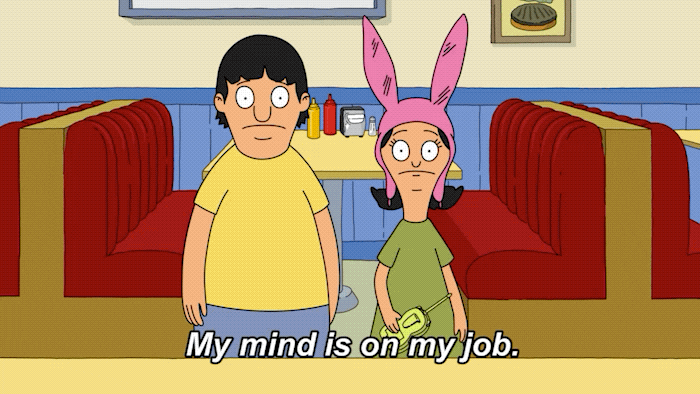 While it's tempting to keep working to finish "just one more task," or write "just one more page," kailangan ikaw na mismo magsabing "tama na." Don't get into the habit of working way beyond hours, because aside from putting you at risk of stress-related diseases, 'di ka rin naman magiging productive. In fact, a study from Stanford University has shown that productivity per hour decreases drastically if you work for more than 50 hours per week.
'Di naman talaga maiiwasan ang occasional overtime, pero mas importanteng sanayin mo ang sarili mong magpahinga sa oras ng pahinga. At dahil work-from-home na naman ngayon, mas hawak mo na ang schedule mo.
Kung wala namang meeting o deadline ng EOD, kalma muna bes. Kape-kape rin 'pag may time. O kaya gatas kung 'di ka nagkakape. Tapos pagsapit ng EOD, clock out na ha? May bukas pa naman.
O 'yung puso mo.
Maliban sa pain sa brain, ayaw din natin ng dart sa heart. Kaso nga lang, it's harder to deal with emotional stressors now especially since a lot of us are quarantined away from our friends who tend to be our support systems, especially during hard times.
Because of that, another habit you should get into (if you haven't already), is setting aside time to talk to friends. Chika minute, ganern. 'Di na kasi kasing-convenient tulad ng dati na isang lingon mo lang may kausap ka na, pero may internet pa rin naman. Pili ka na lang kung paano kayo mag-uusap. FB Messenger ba? Zoom, para sosyal? O kung merong may Netflix, baka gusto niyong mag-movie night—Teleparty ang sagot diyan.
Be more deliberate with your relationships because it's easier to fall into isolation. Kahit ano namang mangyari sa future, kakayanin basta may kasama 'di ba?
Matira matibay? Eh 'di magpatibay!
Last but definitely not least, alagaan mo ang katawan mo. Marami-rami na namang home workout tutorial sa YouTube pero 'di yan enough para labanan ang sakit. Health has always been wealth, pero lalo na sa panahon ngayon, kailangang patibayin ang resistensya sa tamang sustansya.
Supporting your immune system with the right nutrients, not only fights off the physical symptoms of burn out, but also prevents a lot of other sicknesses as well. Para habang work from home pa, you can still stay proud and active—PROUDactive!
However, around 6 out of 10 working adults tend to skip meals, and this creates a major gap between the macro and micronutrients they receive and how much they should be getting. This then leads to chronic complications like hypertension (high blood pressure) and mineral (potassium, calcium, and magnesium) deficiency in their blood, on top of putting them at risk of other acute infections from bacteria and viruses.
Eating right can help keep your immune system at its peak, but not everyone's got the time or budget to prepare healthy homecooked meals. That's fine though since a glass of milk a day goes a long way. Milk has been found to be packed with many different vitamins, minerals, and other nutrients—and some brands take it even further. Just like BEAR BRAND® ADULT PLUS.
That's because BEAR BRAND® ADULT PLUS is specially formulated for adults especially those among age 20-35 years old. It has 100% Vitamin C and 100% B-Vitamins (B1,B2,B3,B6,12) and is now MAS PINATIBAY packed with more iron and more zinc. All of this to help give lakas and immunity.
'Di mo kailangang tumambling para alagaan ang sarili mo. Nasa maliliit na bagay lang talaga 'yan—from habits you make to the to the gatas you take. Show yourself some love, para from saying "sana all," masasabi mo nang "kaya all!" Before you know it, we're back to normal and you can power through to the future that you've always dreamed of.
Henr* M*** and 5 other likes this
Related Stuff
Take care of your mental health
College Life
Macy Lee: Promoting Self-care Through Language
Free Cut!
A letter to our not-so-fetch groupmates
Generation Zen
Living Outside the Box of Lesbian Stereotypes
College Life
Ateneo MEA students partnered up with startup companies for internships, employment
Edukasyon's Guide To
8 LGBQT+ Microaggressions to Avoid Inside and Outside the Classroom
College Life
The Thought Process of Filipino Students Debating Whether to Pursue Their Studies Abroad
Angelin* S*** and 1 other likes this
Edukasyon's Guide To
10 Most Searched College Courses in the Pandemic
Generation Zen
5 Happy Items For Your Daily Grind
Eunic* D*** and 2 other likes this
Commune
Reasons why we should pay attention to the importance of Mental Health, Now more than ever
Eunic* D*** and 5 other likes this
Edukasyon's Guide To
Live S.T.R.O.N.G: A Student's Guide To Life
Mayum* T*** and 2 other likes this
Free Cut!
5 Things That Video Games Can Teach Us About Goal-Setting
Cherr* M*** and 2 other likes this
Commune
AGREE TO DISAGREE: How to Play Nice on Social Media
Explore new paths
What do you want to be when you grow up?
Let us help you achieve your dream job by matching you with the right schools.