Commune
Online communities and activities you can join if you need support in achieving your dreams
4 min read
Do you feel like your days are blurring into one another? Are you teetering on the brink of burn-out?
With most of our time spent working in front of a screen for hours on end, it's easy to feel stagnant and unmotivated. Never lose sight of your goals by revisiting the things that keep you going! If you're in need of that extra push to get through the week, check out these communities and activities to remind you of your whys:
She Talks Asia
She Talks Asia is where all the important conversations are taking place. She Talks Asia is all about amplifying the voices of women by handing them the mic and giving them a space on the Internet to speak for themselves. They held their very first conference, Every Girl Can, in 2017ー a time when feminism was making huge waves in the media. From there, they've strived to encourage more open discourse among Asian women especially on topics like representation, mental health, body image, and so much more.
You can read their latest blog posts and get updates on their future workshops here!
Habilin's Changemaker Workshops
Habilin's Changemaker Workshop might be the fuel you need to kickstart the change you wish to see in the world! The yearly workshop series is focused on a number of topics to help you think global and act local! Hear from the new generation of young changemakers who strive to make their mark on the world as they discuss how equitable change begins from the macro to micro scale. The workshop begins with a number of lectures and panel discussions from the frontliners of change to equip you with skills and knowledge to go out and do the same. The series concludes with a culminating activity for participants to showcase their own advocacy and all they've learned throughout the journey.
Learn more about this workshop and Habilin's advocacy here!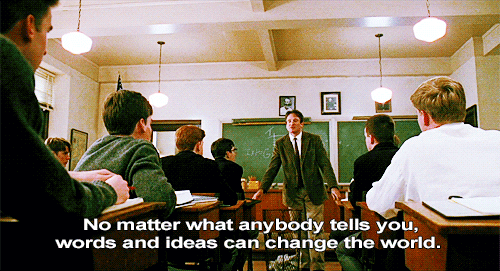 Open Collab's Open Sessions
Calling all creators, collaborators, and cultivators of art 🗣
Open Collab's Open Sessions is the ultimate, remote collaboration event for creatives of all kinds! Each session is focused on a specific theme or topic. Participants are asked to send in their works, either texts or images, and these are randomly combined into an endless stream of compositions by the Open Collab platform.
The participants come from all over the world and are encouraged to learn from and collaborate with one another on their outputs! The final product is usually never what's expected which makes it stand out from the usual creation process. Overall, it's a great way to network with other creators while redefining your vision as a creative.
Watch out for their next Open Session by checking their website!
Pinays Can STEM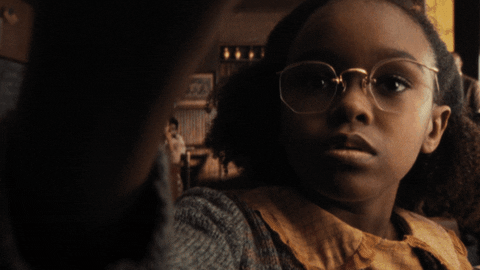 Female science majors may find it intimidating to pursue a career in a male-dominated industry. It's brutal out here. Factors such as these may hinder young students from dreaming about becoming the next big game developer, quantum physicist, or even a national scientist! Pinays Can STEM is a flagship project under the Unilab Foundation and stands for creating safe and inclusive spaces for women in STEM. Check out their blog to learn more about students and professionals in science, ~niche~ STEM careers, and how we can continue to break down the gender biases in the STEM industry!
Dreaming of a career in STEM but still unsure if it's the right path for you? Here are 5 reasons why you should consider studying STEM!
Edukasyon's TVB Future Fest
You won't want to miss out on the ultimate back-to-school season opener: Future Festー a series of fun quests and an interactive livestream held by yours truly, Edukasyon.ph! We're here to slowly ease you back into the school-hustle mindset with some exciting activities spread across a week. These activities revolve around four main themes : reflection, inspiration, action, and motivation. With this, we're here to make your future, and the next school year, less scary!
Sounds exciting? Click here to try out our Future Fest Quests and be sure to check out our livestream on August 28 at 10:30 to 12PM on the Edukasyon Facebook page with a special guest or two 👀
wazzapi* and 3 other likes this
Related Stuff
Take care of your mental health
Generation Zen
5 Emotions You Could Be Feeling Because of the Upcoming School Year
Matthe* R*** and 14 other likes this
College Life
Macy Lee: Promoting Self-care Through Language
wazzapi* and 22 other likes this
Free Cut!
A letter to our not-so-fetch groupmates
Iris* S*** and 19 other likes this
Generation Zen
Living Outside the Box of Lesbian Stereotypes
Jece* S*** and 11 other likes this
College Life
Ateneo MEA students partnered up with startup companies for internships, employment
Ga* T*** and 5 other likes this
Edukasyon's Guide To
8 LGBQT+ Microaggressions to Avoid Inside and Outside the Classroom
College Life
The Thought Process of Filipino Students Debating Whether to Pursue Their Studies Abroad
Angelin* S*** and 1 other likes this
Edukasyon's Guide To
10 Most Searched College Courses in the Pandemic
Czarin* B*** and 1 other likes this
Generation Zen
5 Happy Items For Your Daily Grind
Eunic* D*** and 2 other likes this
Commune
Reasons why we should pay attention to the importance of Mental Health, Now more than ever
Eunic* D*** and 5 other likes this
Edukasyon's Guide To
Live S.T.R.O.N.G: A Student's Guide To Life
Mayum* T*** and 4 other likes this
Free Cut!
5 Things That Video Games Can Teach Us About Goal-Setting
Cherr* M*** and 6 other likes this
Explore new paths
What do you want to be when you grow up?
Let us help you achieve your dream job by matching you with the right schools.