Career Conversations
These Free Resume Templates Are HR-Approved!
5 min read
We all want that perfect resume that wows recruiters and sits at the top of the applications pile. So naturally, we strive for impressive internships, part-time passion projects or jobs, and impactful extracurricular activities. But did you know that resume design plays a fundamental role in the success of your application, too? Our advice? Use resume templates!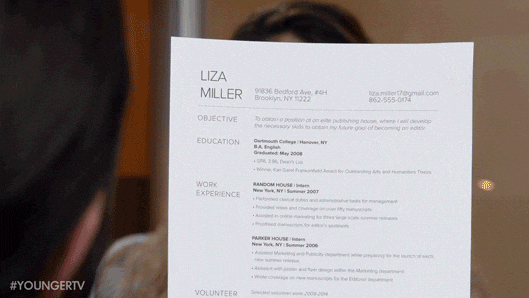 Imagine sifting through hundreds of documents every day, with all the same expressions in Arial or Times New Roman. Wouldn't you want to stand out? You'd need to get creative. That means having a unique layout. If you don't have the design skills, though, relax! We got you! Here are some sites where you can download eye-catching resume templates for free!
Go forth and get hired!
Canva – For Creatives, Communicators, and Fresh Looks
Here's where to go if you really want a creative design. But don't go overboard. Recruiters usually prefer formal layouts with just the right hint of style to show you put in effort. Just select a resume template and directly edit the content and layout on the site's easy to use interface. You can even save drafts! After that, your resume is just a download away.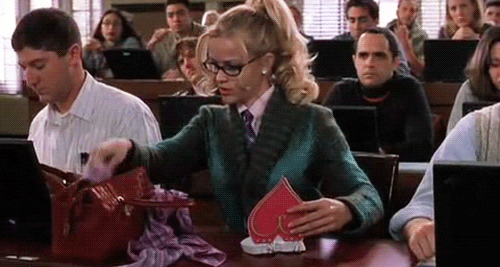 Design Tips from HR: Go easy on your layout and remember to be professional. We're not big on obscenely colorful designs (unless you're applying for a creative or art-centric job). Still, less is more.
Resume.io – For the Minimalist and Modern Professional
So you want that job-winning formula and aesthetic but also profesh kinda look, but you don't know where to start. First, figure out your aesthetic. Are you modern, professional, creative, or simple? Select a resume template, plug in your info, and you are good to go! Bonus: Resume.io has some sample resumes from people who got hired in their select industries that you can check out for reference.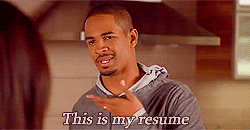 Design Tips from HR: There's really no need to put your photo in your resume. Unless you're applying for a job that requires physical appearance (e.g. customer service or sales). Pictures sometimes create recruiter bias or more clutter on the page.
Behance – For Graphic / Web Designers, Technical Jobs, and Freelancers
Artists and designers have flocked to Behance to showcase their creativity. It's a wonderful place to discover works of independent creatives and, with some searching, resume templates for free personal use. Make sure file formats are compatible with programs on your computer. And watch out for copyright, too!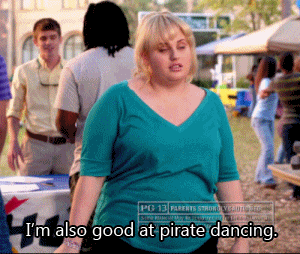 Design Tips from HR: It's helpful to include hard skills (e.g. programs, software, languages, writing, and other technical skills) and how familiar you are with them in your resume. Maybe add something like a progress bar. Still, don't overdo it, definitely don't lie, and only add relevant skills.
Pinterest – For Inspo and that Chic Aesthetic
It's a little trickier to search and select templates on Pinterest, but you can find some pretty good resume templates as well as boards from other users. You might even find helpful tips from individual designers and job sites, but be wary about the advice they give because it might not apply to the Philippines. A lot of these templates work for your own taste and aesthetic so go and find your inspo!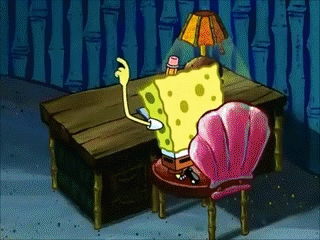 Design Tips from HR: Keep your fonts simple and appropriate. So that means no Comic Sans! We've gotten that before. Your text must not be too big or too small either. When it comes to your info, keep all the basics on top (name, contact info, education, title). Also, keep your descriptions short and sweet! Either bullet points or paragraphs are welcome. But don't write an essay.
So long as you've got MS Word on your device, you're free to access Microsoft Office's bank of resources. That includes templates on templates that you can add to your roster. They have a tab for resumes and cover letters so you can select two matching templates that go together. Download it as a template you can reuse on Word!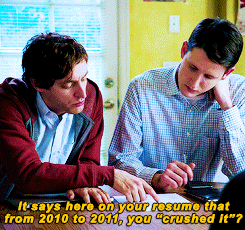 Design Tips from HR: Form and function always go together. Layout your resume depending on the kind of job you're applying for. Your experience should be chronologically arranged but pay attention to what section goes first. Some jobs will prefer your affiliations, skills, or organizations before your work experience or vice versa. Lastly, stick to one page unless you've got 10 years' experience.
Recruiters will always look for the following info: your name, contact info, current position or title, education, experience, and clear start and end dates. So again, make sure you pay attention to how you organize your info. Here's a guide to writing the perfect resume!
Liked this post? Or need any more help in landing that job? We've got loads more Career Conversations you can tune into on the Edukasyon.ph blog!
Take care of your mental health
College Life
The Thought Process of Filipino Students Debating Whether to Pursue Their Studies Abroad
Stephani* L*** likes this
Edukasyon's Guide To
10 Most Searched College Courses in the Pandemic
Generation Zen
5 Happy Items For Your Daily Grind
Mayum* T*** and 1 other likes this
Commune
Reasons why we should pay attention to the importance of Mental Health, Now more than ever
Joe* A*** and 4 other likes this
Edukasyon's Guide To
Live S.T.R.O.N.G: A Student's Guide To Life
Mayum* T*** and 2 other likes this
Free Cut!
5 Things That Video Games Can Teach Us About Goal-Setting
Cherr* M*** and 2 other likes this
Commune
AGREE TO DISAGREE: How to Play Nice on Social Media
Edukasyon's Guide To
Build Your Dream Home, Find Your Dream Program
Alvi* S*** and 1 other likes this
Generation Zen
Confident Me: The Toolkit
Generation Zen
How Advertising Can Affect Our Confidence
Angelli* M*** and 1 other likes this
Generation Zen
New Year? 3 Tips for A New Life Without Burnout
Henr* M*** and 4 other likes this
Commune
Asking For A Friend: Bakit ka dinidisiplina?
Gen* P*** and 6 other likes this
Explore new paths
What do you want to be when you grow up?
Let us help you achieve your dream job by matching you with the right schools.