Top 3 Skills To Get Your Dream Job
Finding a dream job is easy, but getting one is a different story! There really comes a time in our lives when we would have to go the extra mile just to get our dream job. Since we were young, we would have different ideas on what we want to do and who we want to be when we grow up. And when we get to that age of carving our own paths, this idea we had as kids is one of the first things we'd look back to. We always wanted to become Person A…so why not find a job to be Person A, right?
And that's exactly what we're here for! We collected the top three skills you will need to get you start your dream global career because if there's anything that's gonna land you that job, it'll be your skillset. So, keep reading and let's get you up and ready for the world!
1. Job-specific technical skill
First and foremost, you need to have the technical skills that your dream job primarily requires. Yes, this tip may be a bit vague, but you have to think about your specific dream job (which is different for everyone) for this tip to work. You have to understand that each and every job out there requires specific skills that may or may not apply to other jobs. For example, if your dream job is to become a Fashion Designer, then you must have a keen eye for details and patterns, as well as an affinity for Geometry (surprise, your high school Geometry classes are really useful). Similarly, if your dream job is to be an Automotive Mechanic, then you must have all the skills in using different tools and machineries.
Let's get back to your dream job. What is your dream job? What do you think are the skills that are specific to that job? As early as you can (while you're still in high school or in your undergraduate years, for example), you should already be thinking about these things. Knowing which technical skills you need will help you prepare for your dream job. Knowing the specific skills will also help you narrow down the list of things you have to master. This is not to say that you will ignore all the other skills, but understanding the specific skills your dream job requires can help you focus on what you need to be good at.
2. Adaptability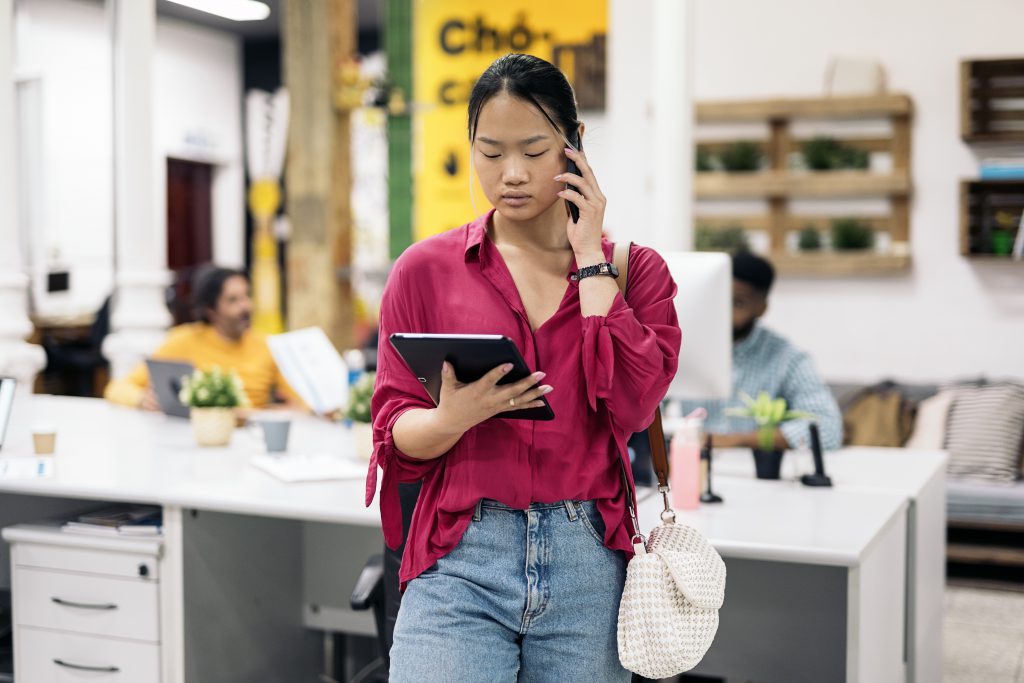 Moving on to soft skills, another one you need to have is the ability to adapt to anything and everything. In this day and age, employers are looking for talents who are independent and can work in any environment and with different people of varying cultures. That's one of the things you can expect in a global career anyways. This is especially true if your dream job is to work in the media, such as being a Journalist. Nowadays, the job of a Journalist goes beyond interviews and writing articles. They're now expected to be photographers and video editors while out in the field. They're also expected to be the most social of all human beings as they work with the highest of the government officials, down to the ordinary citizen of a country. If a Journalist is stubborn to adapt, then they might not be able to last in the industry or even do their job at all.
As for you, it's best to always have an open mind. Be bold enough to try everything; be humble enough to be a rookie; and be human enough to demonstrate positive fellowship with anyone you're working with. Not only can the skill of being adaptable land you your dream job, it can also make you the dream employee any company would want!
3. Critical Thinking
Last but not least, it's very important for you to be a critical thinker. Any job or profession out there requires a level of critical thinking as you may find yourself in situations where you might have to solve problems or provide the foresight to avoid said problems before they even happen. That can only happen if you have critical thinking. For example, if your dream job is to become an Entrepreneur, then you need to think critically about your business and the day-to-day operations it would have. Is your business model working? Are your products and services favored by your target market? Are your competitors ahead or lagging behind you? Are your employees working efficiently, using tools and equipment that are running smoothly? These are the questions that would plague an Entrepreneur, and only those with critical minds can answer them.
Critical thinking is a skill that is acquired through time. It's not something that you can attend a seminar on and then, poof, you're already a critical thinker. So the best way of getting this skill is, again, to start as early as you can. Be naturally inquisitive. Think of different things, question them, and then find the answers. If there are none, try to come up with them yourself! It's just a practice to train your mind, anyways.
Everyone wants to land their dream job. That is the ultimate goal! So, it really pays if we prepare ourselves and getting these top skills is just one of the many preparations you can do! Another one that can really help you out is by tapping into different educational providers to help you get the formal education your dream job requires. Studying in New Zealand opens the doors for you to study abroad and start your global career!
Apply to New Zealand education providers here!
Take care of your mental health
Generation Zen
How To Channel Confidence This Back-to-School Season
Generation Zen
Which Wellness Reminder Do You Need Today?
Generation Zen
5 Ways To Deal With Face-To-Face Classes Anxiety
Generation Zen
3 Ways You Can Do a Wellness Check-In
Generation Zen
5 Ways to Manifest Wellness in Your Life
Generation Zen
Dear Besties, Why Am I Not Feeling Well Today?
Digital Learning
3 Ways Online Learning Has Made Us Better Students
Generation Zen
5 Ways to Positively Use the Internet in 2022
Generation Zen
Too much internet? 5 Signs You Might Need an Online Break
Generation Zen
Movies And Shows You Need To Watch Based On Your SHS Strand
Generation Zen
Virtual Internship Experience with the Besties
Generation Zen
How to Develop a Growth Mindset for the Future
What do you want to be when you grow up?
Let us help you achieve your dream job by matching you with the right schools.