Career Conversations
What Can I Do With TESDA Online Courses?
4 min read
"GUSTO KO NANG LUMABAS NG BAHAY!"
You've probably said this at least once (or one hundred times) since the enhanced community quarantine was declared last March. And tbh, hindi ka nag-iisa. It's been weeks since the COVID-19 pandemic shut us inside our homes, and we've all been itching to get a glimpse of the outside world since. Longer, at least, than our occasional trips to get some essentials.
With this shift to the new normal, going online has equated to going outside. Gusto mo bang kumustahin ang friends mo? Message them on social media! Want to learn something new? Take online courses! Craving for milk tea or chicken wings? Order in!
But what if we told you going online also means getting some skills upgrades, too? Through the TESDA Online Program (TOP), you can learn a variety of technical skills for the career you want.
Kahit hindi ka makaalis ng bahay (for now), malayo pa rin ang mararating ng skills mo.
Got your essential needs already? Stock up on essential skills next!
The COVID-19 pandemic did a good job at reminding us that job security is important more than ever. With the fast-changing work landscape (and unfortunate job layoffs everywhere), upskilling is your next best move.
Kahit estudyante ka pa lang, start investing in your future career! Make yourself relevant by taking online courses that will equip you with essential workplace skills, regardless kung ano man ang industriyang pipiliin mo.
Check out these TESDA online courses:
Pwede ka din magtanim ng skills, agri skills.
Magtanim ay 'di biro… pero pwedeng matutunan! If you want to manage a farm someday or gusto mo lang matuto magtanim in your own backyard, get your hands on an online course.
TESDA's course offering includes eLearning for Agriculture and Fisheries, a major component of the Department of Agriculture's e-Extension program. All this to say you'll be growing skills from real experts. (pun intended)
Check out this TESDA online course: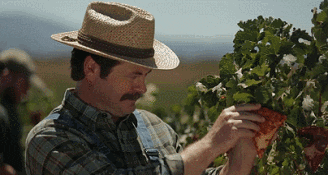 Since we're in quarantine, how about learning how to fix things around the house?
Tbh, no one knows how long we'll be stuck inside the house. Might as well fix some things! Take out your tools and learn how to fix your family car or your precious aircon in this blazing summer heat. Sagot ka ng TESDA. The best part is, pwede mo din gamitin 'tong life skill for future jobs! Panalo, diba?
Check out these TESDA online courses:
After that, fix yourself naman. Naks!
Spas and salons may be closed indefinitely, but that does not mean your self-pampering will have to wait, too. Get your pair of scissors and massage oils ready and do it yourself! May online courses to teach you the basics of massage and nail care. If all goes well, malay mo makapagtayo ka pa ng sarili mong business someday!
Check out these TESDA online courses:
Above all else, be your own professional chef.
This quarantine awakened the chef in all of us. Kung na-master mo na ang 101 ways to cook corned beef, it's time to level up your cooking skills. Learn kitchen basics (and more) with online courses. Brownie points nalang yung excellent table service!
Check out these TESDA online courses:
Hanggang saan ka aabot this quarantine? Nasa'yo yan, friend! Stay at home but stay hungry for learning. Speaking of hungry, marami ka pang pagpipilian sa TESDA Online Program (TOP) website. Shameless plug na din sa short and nano courses namin if it helps you find what you're looking for. Whatever it is, we're here for you!
Hindi madali ang pinagdadaanan natin ngayon pero mas kaya natin kapag sama-sama. Join our growing student community by registering at Edukasyon.ph today!
Take care of your mental health
Edukasyon's Guide To
10 Most Searched College Courses in the Pandemic
Generation Zen
5 Happy Items For Your Daily Grind
Commune
Reasons why we should pay attention to the importance of Mental Health, Now more than ever
Joe* A*** and 4 other likes this
Edukasyon's Guide To
Live S.T.R.O.N.G: A Student's Guide To Life
Mayum* T*** and 1 other likes this
Free Cut!
5 Things That Video Games Can Teach Us About Goal-Setting
Cherr* M*** and 2 other likes this
Commune
AGREE TO DISAGREE: How to Play Nice on Social Media
Edukasyon's Guide To
Build Your Dream Home, Find Your Dream Program
Alvi* S*** and 1 other likes this
Generation Zen
Confident Me: The Toolkit
Generation Zen
How Advertising Can Affect Our Confidence
Angelli* M*** and 1 other likes this
Generation Zen
New Year? 3 Tips for A New Life Without Burnout
Henr* M*** and 4 other likes this
Commune
Asking For A Friend: Bakit ka dinidisiplina?
Gen* P*** and 6 other likes this
Commune
Fine or Sign: Can you catch clues of child exploitation online?
Kair* S*** and 1 other likes this
Explore new paths
What do you want to be when you grow up?
Let us help you achieve your dream job by matching you with the right schools.