Career Conversations
Who am I: Discovering yourself through SWOT, PERMA, and Ikigai
4 min read
Life is like a rock: it's hard, besties! 😭
As we grow older, we face more challenges in our academics, more responsibilities in our personal lives, and more "unknowns" as we maneuver through life! Sometimes, things get so overwhelming that giving up seems like the best option (spoiler: it's not). But, the best way we can cope with things is to look inside and ask ourselves: "who am I?"
It's a good thing that there are actually three tools that are tested and proven to help us discover ourselves which equip us with the confidence to face any obstacle that comes our way! These are the SWOT, PERMA, and Ikigai. Let's break them down!
Strengths, Weaknesses, Opportunities, and Threats (SWOT)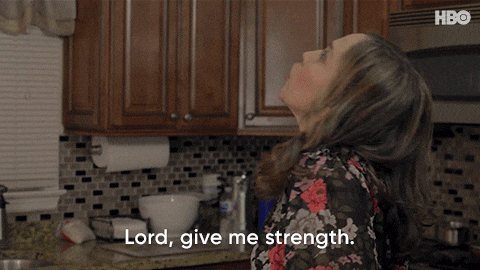 As the name suggests, SWOT helps you analyze your strengths, weaknesses, opportunities, and threats by identifying internal and external factors that can help (or hinder) you from achieving a certain goal. What's good about SWOT is that it's very applicable to a lot of things: from personal troubles to career paths to executing a plan, SWOT got you covered!
Doing SWOT is easy: take a piece of paper, divide it into four quadrants, and then write strengths and weaknesses at the top boxes, while opportunities and threats at the bottom boxes. In these boxes, you may write up to three bullet points for each category.
Keep in mind that strengths and weaknesses are your internal characteristics that can affect you: your ability to think creatively in any situation is a strength, while your tendency to procrastinate is a weakness. Meanwhile, opportunities and threats are the external factors that can also affect you: having a friend who can help you study is an opportunity, but an unstable internet connection is a threat.
Positive Emotion, Engagement, Relationships, Meaning, Achievement (PERMA)
If SWOT is a little too general for you, you can try PERMA! The PERMA model uses specific concepts in our lives to help us recognize our own definitions of happiness — of what makes us "us." PERMA is as easy as answering questions each category asks of us.
Positive Emotion: What activities make you happy?
Engagement: What activities do you enjoy so much, to the point where you lose track of time?
Relationships: Which relationships do you consider as most important? Why?
Meaning: Which activities that you do make you feel you're doing something important for a larger cause?
Accomplishment: If you are to do something that is only for your enjoyment, what would it be and why?
Using the PERMA tool makes us realize the positive things about ourselves and helps us understand not just the things we like but also those that we don't.
What's your ikigai?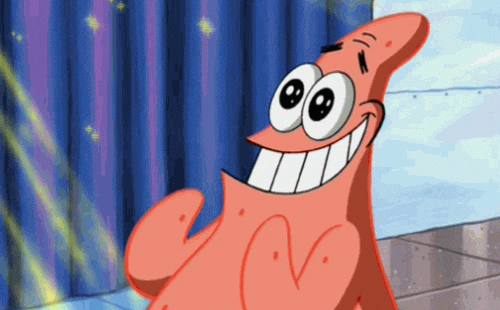 Ikigai is a Japanese word that roughly translates to "a reason for being." In other words, your ikigai is your purpose as a person — what are you on Earth for? It sounds a little too overwhelming (and philosophical!) but it's as easy as the previous tools!
Ikigai uses four overlapping circles (like a venn diagram) and asks you four things: what is something you love, something the world needs, something you can be paid for, and something you're good at. The overlap between something you love and something the world needs is your mission; the overlap between something the world needs and something you can be paid for is your vocation; the overlap between something you can be paid for and something you're good at is your profession; and, the overlap between something you're good at and something you love is your passion.
In between all these circles and overlaps, as in the main point where everything meets is your ikigai — your purpose, your reason.
Using these three tools can help you discover your true self. Don't worry, no one tool is better or greater than another. The best tool for you is the one you're comfortable using and the one you can stick to. What works for you might not work for others, and that's okay! Each one of us is different and so are these tools. Wanna try these tools? We have a worksheet for you to try ALL the tools in the Future Fest Reflection Quest!
Good luck with your self-reflection, besties! 🤗
Find more interesting articles at Edukasyon.ph/blog!
Edn* V*** and 2 other likes this
Related Stuff
Take care of your mental health
Generation Zen
A Forest Call
Generation Zen
Time: Chronicles of Nurturing Nature
Generation Zen
BFF: Meet the friend you need to save
Generation Zen
Pagmimina
Generation Zen
When I woke up, it slowly fades
Generation Zen
Punla ng Buhay
Generation Zen
A Blissful Summer with Nature
Generation Zen
Is It Okay to Take a Gap Year?
Generation Zen
How Students Are Feeling About Another Year of Online Learning
Generation Zen
5 Emotions You Could Be Feeling Because of the Upcoming School Year
Matthe* R*** and 14 other likes this
College Life
Macy Lee: Promoting Self-care Through Language
wazzapi* and 22 other likes this
Free Cut!
A letter to our not-so-fetch groupmates
Iris* S*** and 20 other likes this
Explore new paths
What do you want to be when you grow up?
Let us help you achieve your dream job by matching you with the right schools.