Career Conversations
Yes, You Can! Serve Your Community With These Careers In Tech-Voc
Yes, You Can! Serve Your Community With These Careers In Tech-Voc
You're never too young (or too old) to create an impact in your community. Thanks to these Technical-Vocational (Tech-Voc) courses, you can build a career in various economic industries in the country. From Agri-Fishery to Industrial Arts, the opportunities for you to make meaningful work are lining up. In just a span of two months to one year, you can already learn the practical skills that'll land you a job!
Interested to enroll in a Tech-Voc course? Find out which Tech-Voc strand aligns with your interests and skills!
Got a green thumb or a mermaid's tail? The Agri-Fishery strand is designed for lifelong students of nature. Under this strand, you will learn how to apply skills related to agriculture and aquaculture.
If the terms animal production, crop production, rubber production, and fish production ring a bell in your list of interests, this strand is the one for you. This Agri-Fishery curriculum aims to hone your basic knowledge about farms or fisheries. Here's the good news: You will undergo a Personal Entrepreneurial Competencies (PEC) assessment to further enhance your business management skills.
If you ever plan to take a college degree afterward, this strand will land you a promising career as a development researcher, agriculturist, or an aquatic ecologist!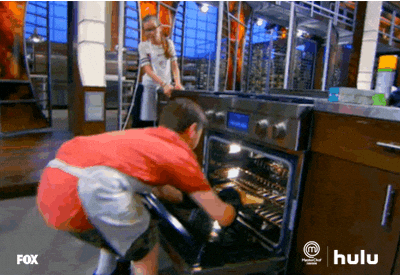 The Home Economics strand offers courses on barbering, bartending, beauty care, bread and pastry, caregiving, cookery, dressmaking, food and beverage, and housekeeping. One thing's for sure, you won't run out of courses to choose from. Apart from their usefulness at home, these courses will warm the inner corners of your heart. Just imagine the smell of freshly-baked bread in the morning!
You can also share your craft and goodies by joining livelihood projects (or creating a project of your own) for your community. Set up your own dress shop or beauty salon. For the food enthusiasts, you can venture into building your own sustainable coffee shop, bakery, or snack bar. The possibilities are endless.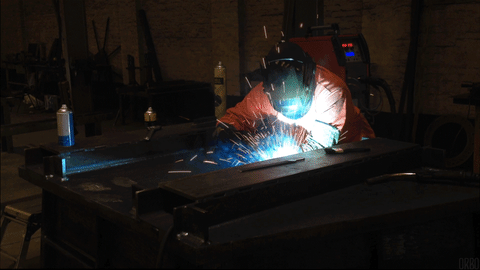 Calling all the handymen and women in the house! The Industrial Arts strands are out in the open, waiting for you to learn about carpentry, automotive servicing, and driving. Under this strand, you will also know more about electrical works, welding, plumbing, and tile setting.
There is a wide range of job opportunities in the Industrial Arts field. You can work as a painter, pipe filler, welder, mason, or a pottery maker. Matching your technical and business skills is also a great idea. You can open hardware, masonry, or souvenir shop in your community and inspire other people to build their own enterprise.
If you are planning to study in college later, you can take up industrial engineering or mechanical engineering to hone your skills.
Come on, guys, it's 2019. You're computer-savvy and we know it. Enroll under the Information and Communications Technology ASAP, where you will learn about computer programs, website design, and basics of illustration. You'll also be able to take up exciting courses like technical drafting, animation, and Java programming.
Without a doubt, you can build an awesome career as a web designer, data encoder, graphic designer, and a junior programmer. Live the creative and techie life you always dreamed of!
Check out the available Tech-Voc courses on Edukasyon.ph now! See you there!