College Life
How You Should Choose A College Course
5 min read
There are a lot of ways for you to pick the best course to take in college.
The world is a vast market place and you have many careers to choose from. You have to be wary though because choosing the right college degree is a lifetime decision. Having the wrong one might not bring you to the job that you want, set the wrong course of education, or get stuck working in the wrong industry. But you don't have to be overwhelmed with the decision though.
There are points you can consider when you choose the right one for you.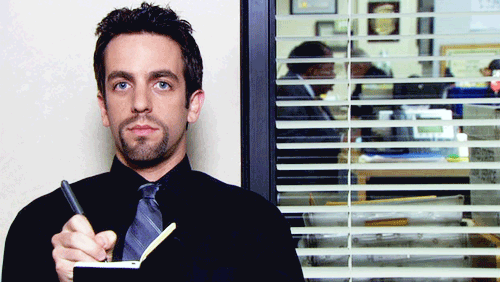 See also: Discover the right career for you – for FREE!
DREAM CAREER. Make that dream career of yours a reality when you choose your degree. This is because the college degree will prepare you for the career you want to have someday. Part of the curriculum is to show you how the industry really works and what your responsibilities will be if you pursue a job in that industry. The specific college degree will also arm you with the skills you need to succeed in the near future.
To become a trader!#dreamcareer

— Gani (@GaniCarryOn) May 22, 2014
MARKET DEMAND. Going to college is an investment so you have to think wisely of your degree because this will determine what job you are going to have and how much you are going to earn. You should think of the employability of the career path you are taking and see if this is going to be the workplace you want to stay for a long time. There are so many industries that have in demand jobs. However, not because they are in demand now doesn't mean they will be in-demand in the next 20 years. Think ahead and with the right guidance of your heart, you will find yourself on the right track.
See also: Discover the right career for you – for FREE!
According to a report by the Department of the Labor and Employment (DOLE), the top key job-generating industries are:
Meanwhile, Jobstreet's 2017 FreshGrad Report said that these are the following highest paying jobs for fresh graduates:
PASSION AND SKILLS. They say passion will not get you anywhere, but the thing is, if you are passionate about what you do, you will be where you want to be. If you love what you are doing, you are more likely to fully get a heart with what you are doing and be successful in that career. You can make the most out of your potential so you have to know the skills you already have and how you can maximize it once you join the workforce.
See also: Discover the right career for you – for FREE!
Take care of your mental health
Generation Zen
A Forest Call
Generation Zen
Time: Chronicles of Nurturing Nature
Generation Zen
BFF: Meet the friend you need to save
Generation Zen
Pagmimina
Generation Zen
When I woke up, it slowly fades
Generation Zen
Punla ng Buhay
Generation Zen
A Blissful Summer with Nature
Generation Zen
Is It Okay to Take a Gap Year?
Generation Zen
How Students Are Feeling About Another Year of Online Learning
Generation Zen
5 Emotions You Could Be Feeling Because of the Upcoming School Year
Matthe* R*** and 14 other likes this
College Life
Macy Lee: Promoting Self-care Through Language
wazzapi* and 22 other likes this
Free Cut!
A letter to our not-so-fetch groupmates
Iris* S*** and 20 other likes this
Explore new paths
What do you want to be when you grow up?
Let us help you achieve your dream job by matching you with the right schools.